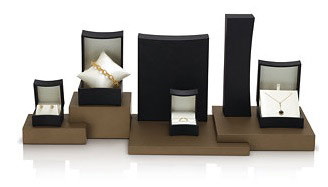 At Diekman's Jewelry we offer a wide variety of quality jewelry for you to get a treat for yourself or to but that special gift for a loved one.
We have a lot of fine quality diamond pendants and those with colored stones, like sapphire, ruby, opal, topaz, emerald, amethyst and several other stones. If you want it we should be able to get it for you if we don't have it in stock. Any charm can be put on a bracelet or a chain to wear as a pendant. Charms are available in several different metals, such as sterling silver, gold plate, 14kt, and 10kt gold. Choose a pendant for a special occasion or just for fun!
Engagement Rings Wedding Bands Pendants EarringsBracelets Mother's Rings
At Diekman's Jewelry we pride ourselves in our fine selection of rings to fit all the times of your life. We carry rings that make special gifts for baby, small child, teenagers, and of course for the adults, like beautiful diamond engagements rings, wedding bands, anniversary rings, mother's rings and fashion rings for your right hand, and can size your ring to fit any finger!
In addition to diamonds, we carry ruby, sapphire, emerald, amethyst, peridot, citrine, blue topaz, opal, pearl, and black onyx. Did you know sapphire comes in every color of the rainbow? We carry sapphire in many colors – except red, but then it is often called a ruby. Rubies and sapphires are the only stones besides the diamond that are hard enough and take heat well enough to be able to put direct heat to them when repairing. Most other gemstones need to be removed to have a prong repaired and then be reset.
---
Black Hills Gold Jewelry
Diekman's Jewelry carries a nice selection of Black Hills Gold jewelry. Visit us in the store to see what styles we have in stock. You can also visit our supplier websites to see every option available.
Landstrom's Black Hills Gold Black Hills Gold by Coleman
---
Shop at Diekman's Jewelry in downtown Alexandria or browse the websites of our reputable vendors:
Add-A-Pearl® Benchmark Rings Berco Jewelry Company Black Hills Gold by Coleman Bogarz Family Jewelry Landstrom's Black Hills Gold Carla Mother And Child® Finelli Designs Overnight MountingsQuality Gold Reflection Beads® Rembrandt Charms Stuller