Stop in at Diekman's Jewelry between March 9 & 17, 2016 and you could win (while the shamrocks last)! We've got 200 shamrocks available, so everyone can win! Limit one per family.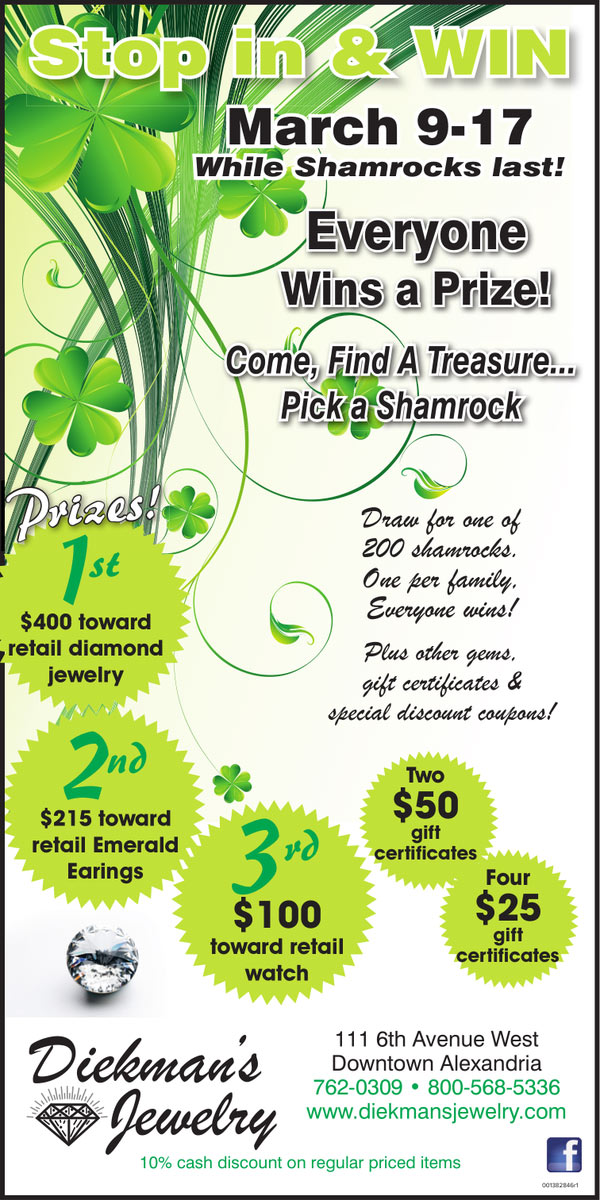 Our Shamrock Prizes include:
1st — $400 toward retail Diamond Jewelry
2nd — $215 toward retail Emerald Earrings
3rd — $100 toward retail Watch
Plus:
(2) $50 Gift Certificates
(4) $25 Gift Certificates
and other Gems, Gift Certificates, and Special Discount Coupons!
If you are looking to save money on jewelry, don't miss this event! If you aren't able to make it, remember Diekman's Jewelry offers 10% cash discount on regular priced items.