HOLIDAY GIFT GUIDE
DAYS 1 – 6
This holiday season Kyle wanted to give you a gift guide of his 12 favorite items. In this blog post we will highlight days 1 – 6 of the gift guide. If you see something you like give us a call if you have any questions. We are excited to share this holiday season with you. As always we offer free gift wrapping and 10% off on in store purchases. This month we also offer a $25 gift card to Common Ground Coffee House when you spend $200 on any bracelet.Merry Christmas!
DAY 1 – DIAMOND CIRCLE PENDANTS
This season give the gift 
 of eternal love with a beautiful circle pendant. Just like your love the circle has no end. It is a classic piece that comes in a variety of sizes. Diamond circles are just one option of stunning pendants. There are also Journeys where the diamond grows just like your love grows with time.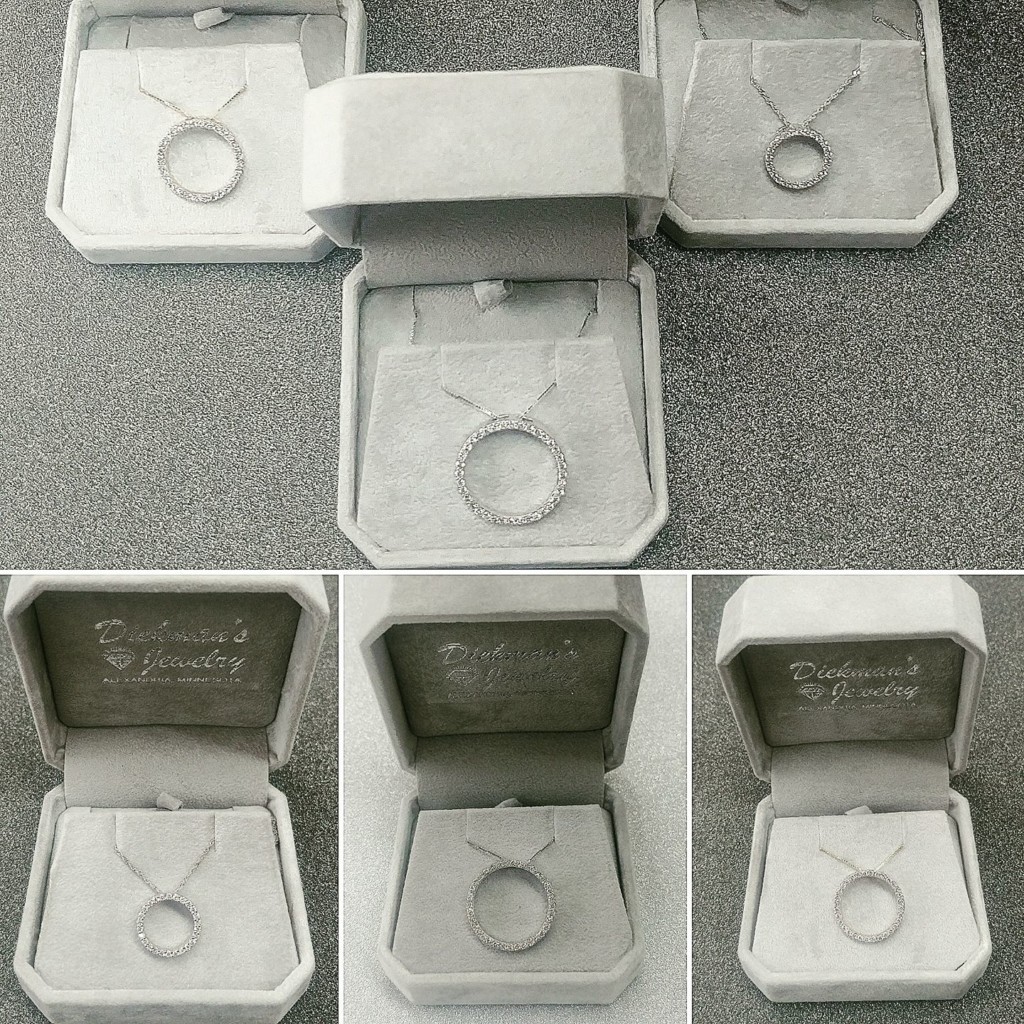 DAY 2 – TWO – TONED BRACELETS
A stylish mix of yellow and white gold. This combination can complement any outfit. We have both women and mens bracelets in stock. Kyle wears a bracelet daily and feels lost when he goes without.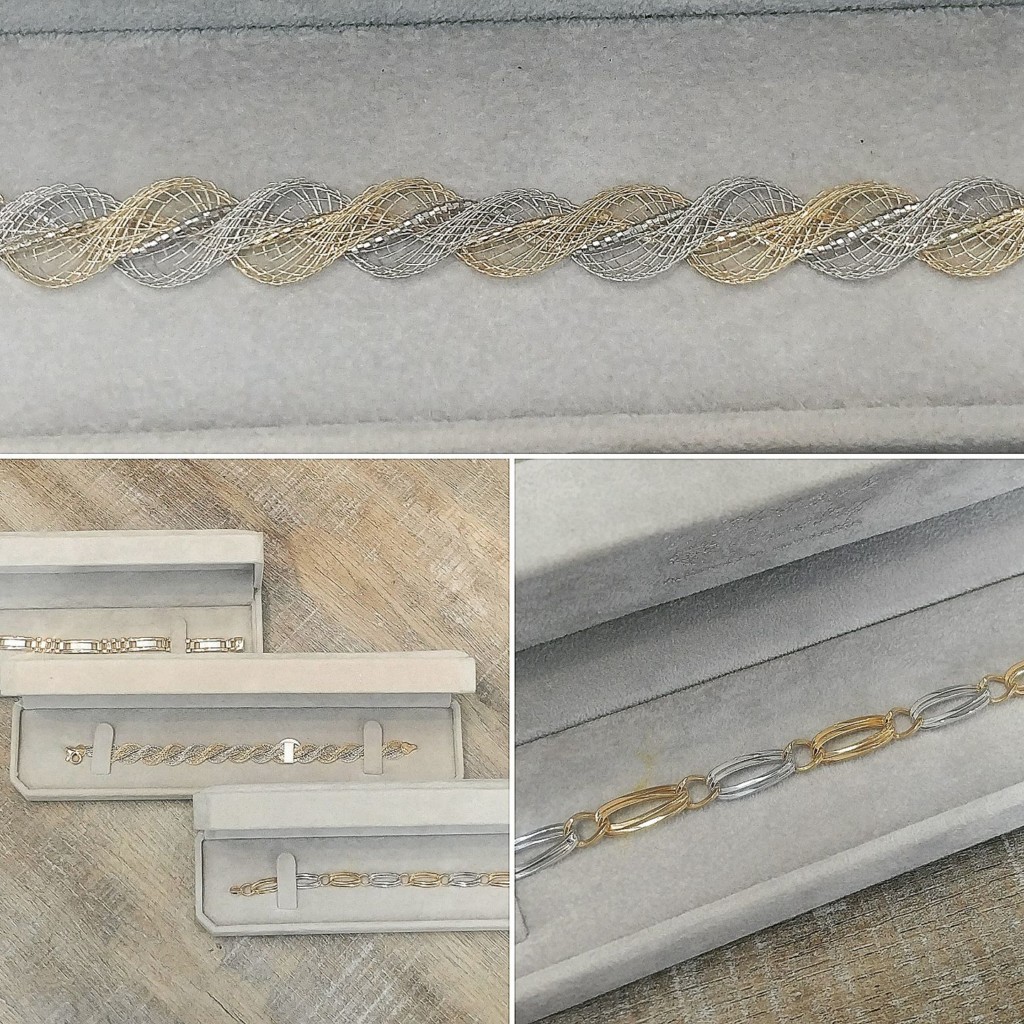 DAY 3 – WATCHES
A truly timeless piece. A watch also makes for a wonderful accessory to any outfit. We offer men's and women's watches in a variety of colors, sizes, and prices. Lately people have been using their phone as a timepiece but during meetings and outings with friends that can make you appear distracted or uninterested. A watch can be used as a fashion accessory and as a way to quick glance at the time.
Kyle's daughter says her favorite gift to receive is a new watch… That's why she has 7.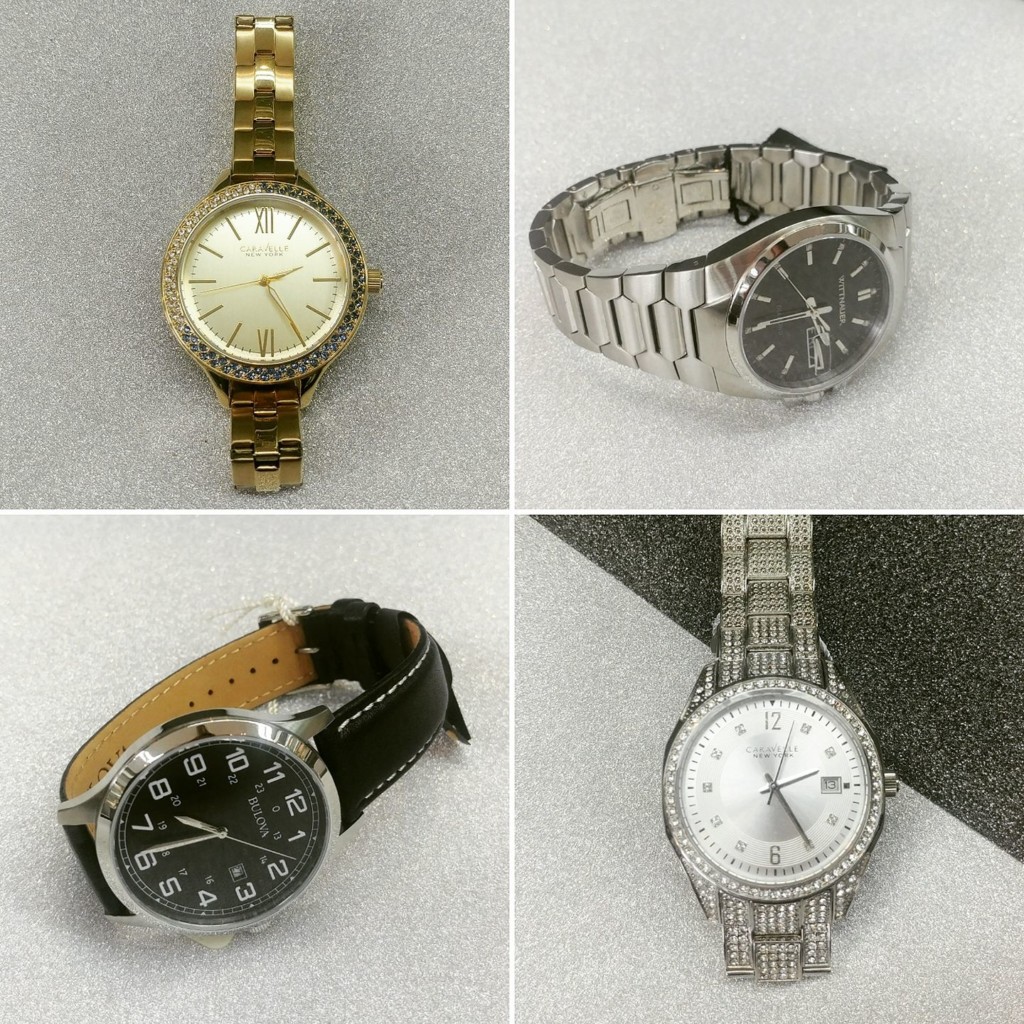 DAY 4 – PEARLS
Pearls are a classic piece. We stock them in earrings, bracelets, and the Add-A-Pearl line. Add-a-Pearl can make a great gift for children/grandchildren. Each year you can give them a new pearl to add to their very own strand. It can make for a wonderful tradition and in the end the piece of jewelry is stunning. With the Add-A-Pearl line you can journal each event that you give a pearl to a loved one. That way when the strand is complete you can look back on each event and reminisce about all of the wonderful memories you have had together.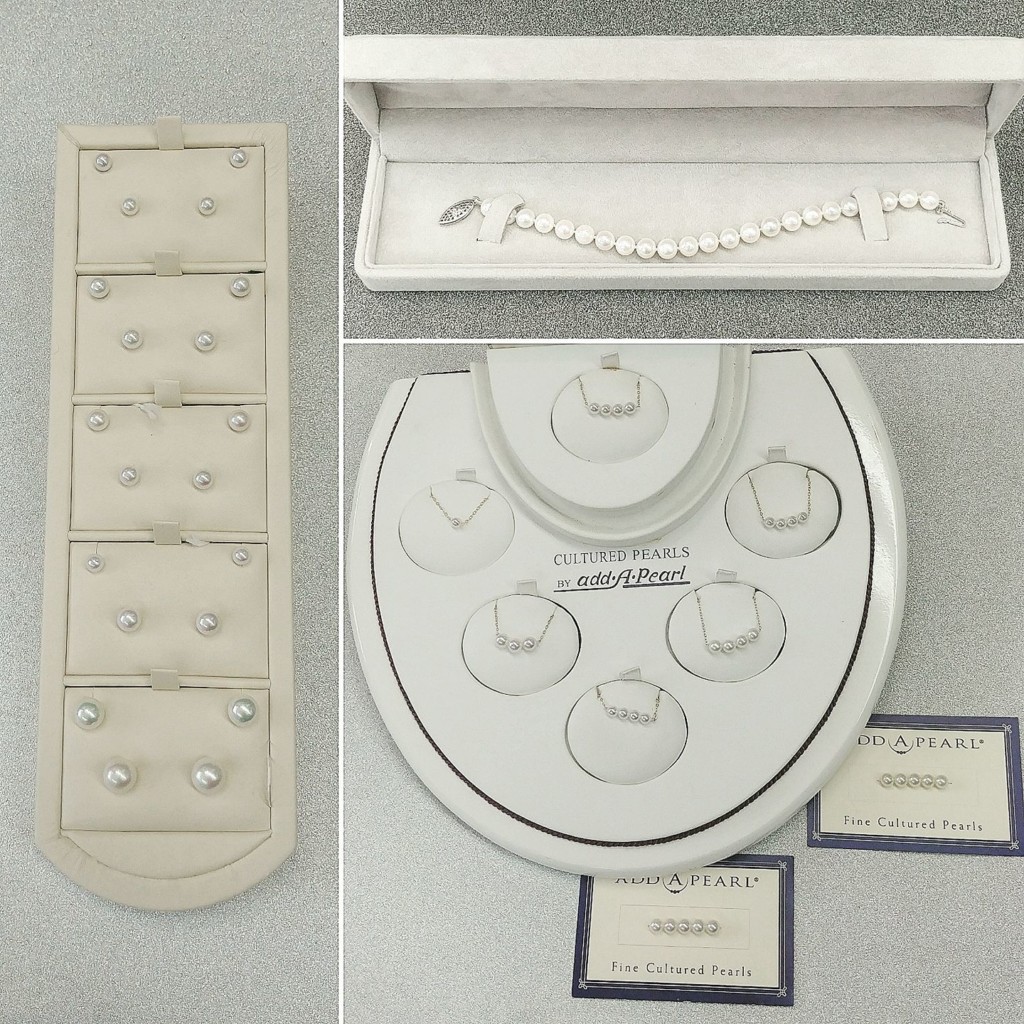 DAY 5 – ADD-A-LINK
These bracelets are the gifts that keeps on giving. Each special occasion you can gift a new link to fill up the bracelet. The finished piece is unlike any other piece of jewelry.
Kyle's wife loves her finished add-a-link and says she can't wait to get a new one started.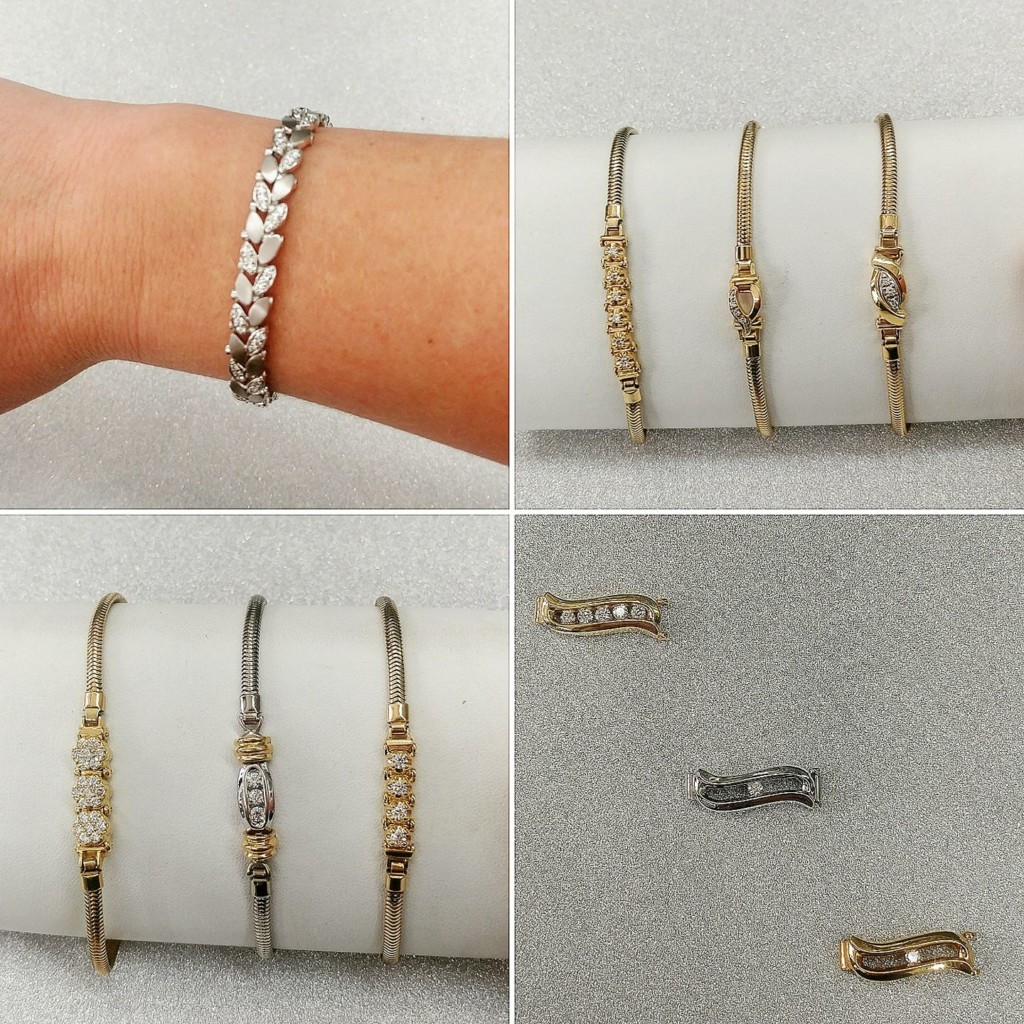 DAY 6 – CHAINS
Some chains are bold enough to be worn on their own. We offer them in both yellow and white gold. There are a variety of styles and we can make chains into both bracelets and anklets. We have chains in stock for both men and women. Also we can add your favorite pendant onto a new chain. This is a gift that offers a lot of flexibility.
Both Kyle and his son wear a chain daily.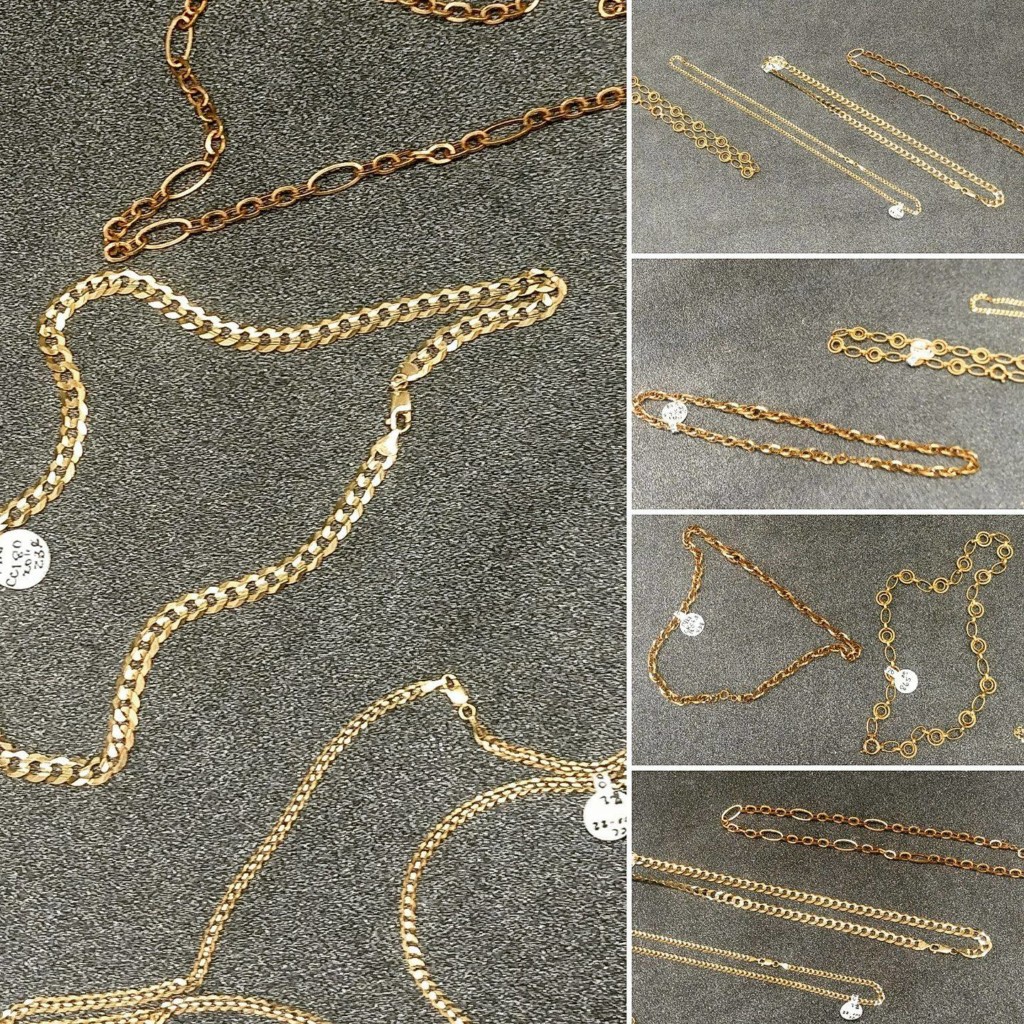 That is a recap of days 1 – 6 in the Holiday Gift Guide. These pieces were hand picked by store owner Kyle. If you have any questions or want to take a look at a specific piece of jewelry stop on in and we would love to assist you. Leave the hard stuff up to us and in the end you will have a gift for anyone on your list. Be on the look out for the next 6 days of the gift guide. Be sure to like us on Facebook and follow us on Instagram to get product features.
Merry Christmas and Happy New Year!